Innovation Management September 2022
Managing an organisations' innovation method, from ideation to implementation, is referred to
as innovation management. It includes the decisions, activities, and practices associated with
developing and implementing an innovation strategy. An innovation strategy is a new mission
and specific detailed plan to create new value, for which customers are willing to pay.

It includes a set of behaviours or policies toward achieving future organisational growth.
Innovation helps businesses develop and survive, but it is a complex process with moderate
success rates and potential consequences. Creativity is essential for development to occur.
The creation of ideas is referred to as creativity, and the effective application of these ideas
inside an organization is referred to as innovation.

The key to starting a business is the entrepreneurial mindset. More established businesses
work hard to maintain that entrepreneurial spirit, which is essential in innovative management.
This mindset enables startups to tackle challenges innovatively and generate ideas from a
range of diverse perspectives. Within the past few years, startups are more engaged with
their customer base. This has created a loop of feedback on products and services that goes
directly to managing teams. Startups have also invested more resources into developing
products and technologies based on customer needs.

Innovation is a tool every organization needs to optimise to solve modern challenges and
expand the organization's spectrum. Some of the methods used for innovation include
product/service, processes, marketing, and finance.
Introducing new goods and services that are new or substantially improved refers to
product/service innovation. This includes improvements in use, convenience or technical
capabilities. For example, the evolution of online product demand, delivery, digital platforms
and virtual stores was a convenience during COVID-19. Examples of platforms currently active
include Amazon, Oreeed, and Open Sooq.
Process innovation is the implementation of new or significantly improved production or delivery
methods. An example would be, integrating technology into governmental processes and
procedures for a more efficient public sector. Earlier this month, the government of Sudan
launched an online platform that allows citizens to issue and renew their passports from the
comfort of their homes.
Marketing tactics to increase pricing, position, packaging, product design, or promotion refers to marketing innovation. DAL FOODS made significant efforts in customizing their marketing strategy for their target customers. Additionally, they introduced traditional Sudanese food productions in the market from an innovative perspective.
Lastly, financial innovation is the merging of fundamental principles such as credit, risk-
sharing, ownership, or liquidity to develop new financial services, products, or methods of
managing business operations. Recent examples include the introduction of hedge funds and
private equity. There are three categories of financial innovation; the creation of new types
of financial firms (Institutional innovations), new products (Product innovation), and new
ways of doing financial business, such as online and mobile banking (Process innovations).
As the compliance and regulatory environment evolve, financial innovation adapts to new
challenges or gaps and creates a new value chain accordingly.
Overall, the connecting thread is a leap in an organization's efficiency, productivity, quality,
and competitive standing.
Innovation = Idea Generation + Development of Concept + Implementation + Execution
September Journal:
On our first episode of season 2 of the Speaker Series, we had the pleasure of sitting with Mazin Urso, Multimedia Journalist and founder of Visit Sudan, a platform for Tourism & Media services. 
Find out about Mazin's journey in changing the narrative on Sudan and his work in promoting Sudanese culture via media and journalism.

To see the interview check out our Facebook page and Youtube channel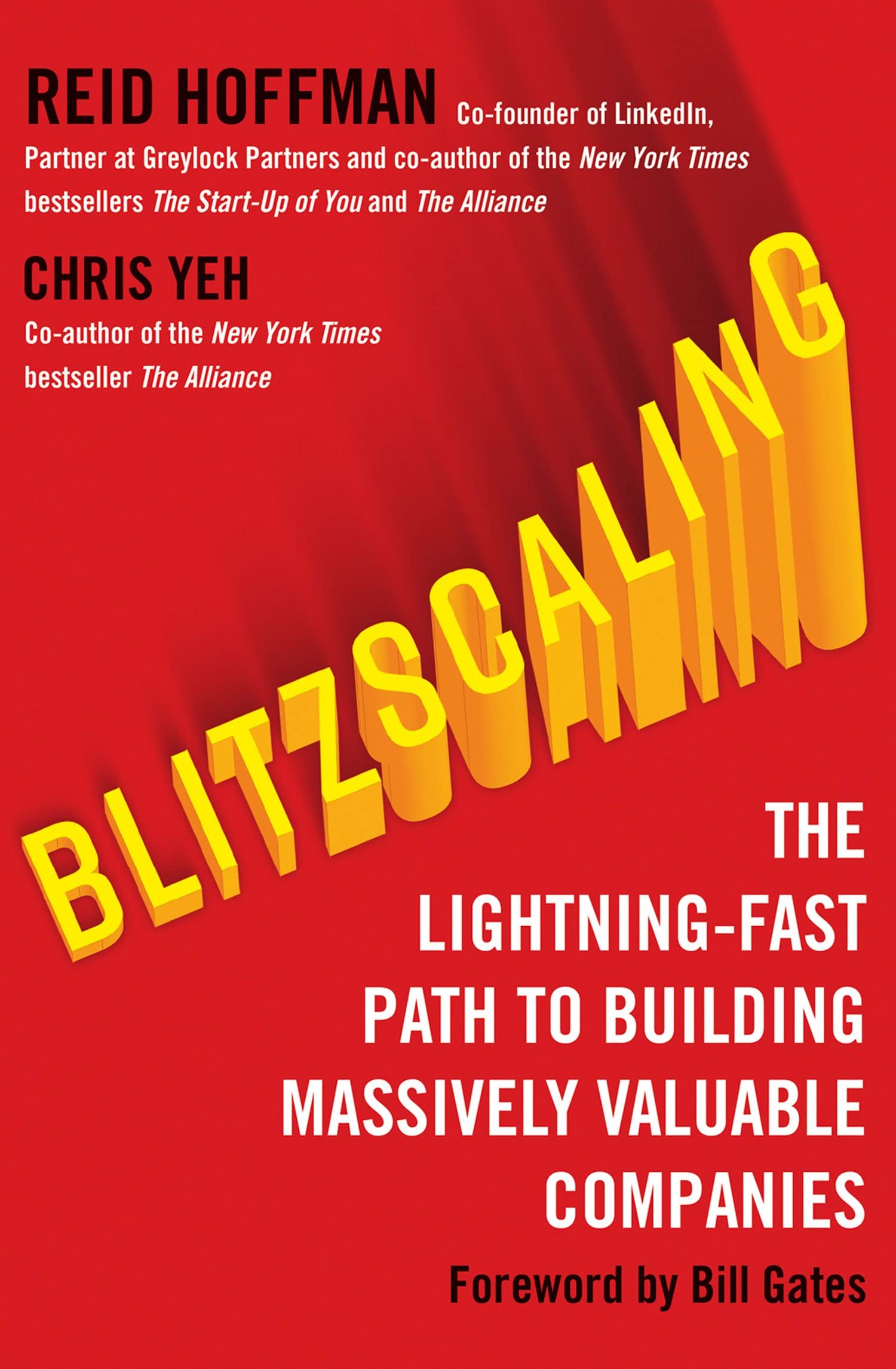 Blitzscaling by Reid Hoffman and Chris Yeh
LinkedIn cofounder, legendary investor, and host of the award-winning Masters of Scale podcast reveals the secret to starting and scaling massively valuable companies.
What entrepreneur or founder doesn't aspire to build the next Amazon, Facebook, or Airbnb? Yet those who actually manage to do so are exceedingly rare. So what separates the startups that get disrupted and disappear from the ones who grow to become global giants?
Blue Ocean Strategy by W. Chan Kim and Renée Mauborgne, professors at INSEAD.
An informative book on the correlation of success stories across industries and the formulation of strategies that provide a solid base to create unconventional success – a strategy termed as "blue ocean strategy". Unlike the "red ocean strategy", the conventional approach to business of beating competition derived from the military organisation, the "blue ocean strategy" tries to align innovation with utility, price and cost positions.